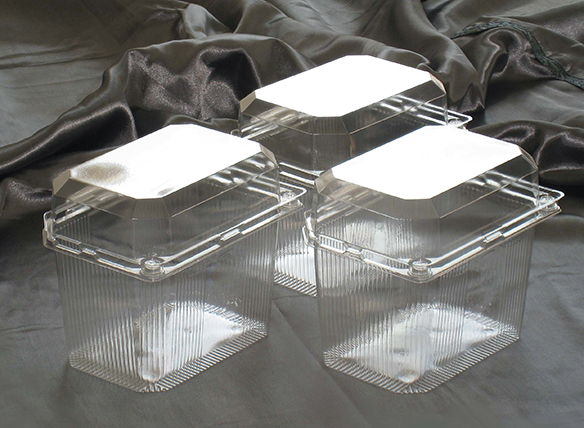 A package for different agricultural products such as grapes, strawberries, kiwi, persimmons and more.
A vented closure, with a wide opening around the package – allowing the fruit and vegetables to "breath".
Fast closing by using two snaps, on the front of the package.
High-quality package for fruit and vegetables
Product name
Serial no.
Sizes
Units per box
Boxes in platform
Volume in CC
Comment
Prigan 5.5
559
5.5*115*163
500
15
PK shade
Prigan 12
558
120*115*163
500
15
PK shade
Prigan 14
557
145*115*163
500
15
1900+500
PK shade