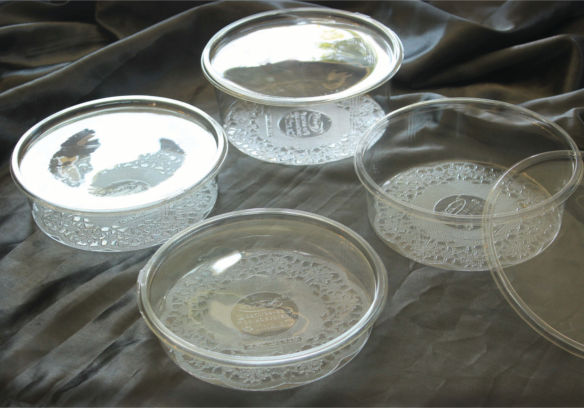 Hermetic packaging*, with a separate lid, for cookies.

The package created in a new and improved high standard format.

The package has an ornamented bottom, similar to a paper napkin or lace – allowing the hiding of crumbs at the bottom and adds a unique element.

A simple and fast closure – by hand-pressing the lid.
A cylinder package with a special bottom lace
Product name
Serial no.
Sizes
Units per box
Boxes in platform
Volume in CC
Comment
Calanit 35
567
D185*35
500
15
700
-
Calanit 40
568
D185*42
500
15
800
-
Calanit 45
563
D185*52
500
15
900
-
Calanit 55
565
D185*60
500
15
1100
-
Complementary Products That might interest you