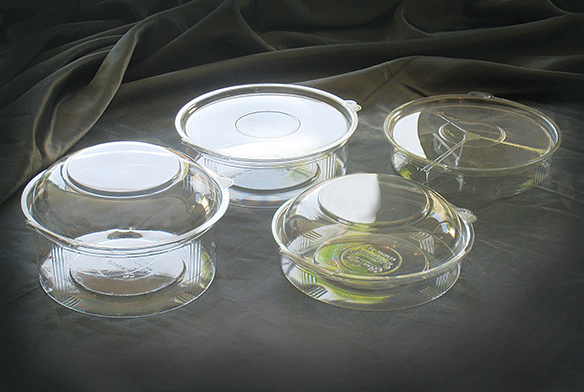 A high level of sealing* – the highest of the sealed series.

A connected lid.

A widely-used package, mainly used for storing cookies, salads, and candy.

A simple and fast closure – by hand-pressing the lid, from the connection to the other end.

The bump on the lid allows for a solid arrangement in high stories and is secured from falling over.
The original "Keter" package by Plasto-Vack
Product name
Serial no.
Sizes
Units per box
Boxes in platform
Volume in CC
Comment
Keter 35 Devided
775
D177*35
300
15
500
Divided into three compartments
Keter 35 Flat
778
D177*35
300
15
500
-
Keter 45 Flat
781
D177*45
300
15
750
-
Keter 55 Flat
779
D177*55
300
15
900
-
Keter 65 Flat
770
D177*65
300
15
1000
-
Keter 75 Flat
780
D177*75
300
15
1200
-
Keter 35 Dome
773
D177*35
300
15
500+400
-
Keter 55 Dome/PK
776-1/9/776
D177*55
300
15
900+400
-
Keter 65 Dome/PK
771-2/771
D177*65
300
15
1000+400
-
Keter 75 Dome/PK
777-9/777
D177*75
300
15
1200+400
-
Complementary Products That might interest you