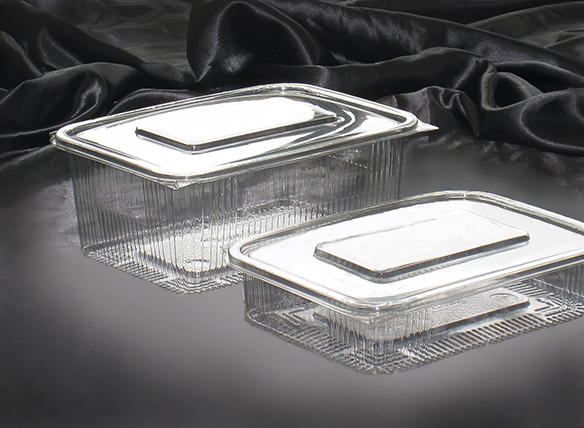 A low hermeticity* level.
A connected lid.
A package that can be used for a wide variety of needs, and is mainly used for packing cookies, salad and meat.
The bump on the lid allows for solid arrangement in high stories and is secured from falling over.
PK – cheap material, with a high recycling percentage, approved for coming into contact with food.
Product name
Serial no.
Sizes
Units per box
Boxes in platform
Volume in CC
Comment
Hadar 45
449
45*170*230
240
15
1125
-
Hadar 50
450
50*170*230
240
15
1250
-
Hadar 60
451
60*170*230
240
15
1500
-
Hadar 60 Divided
29997985
60*170*230
240
15
1400
-
Hadar 70
452
70*170*230
240
15
1750
-
Hadar 90
453
90*170*230
240
15
2500
-
Hadar 30 PK
454-1
30*170*230
240
15
850
-
Hadar 45 PK
449-1
45*170*230
240
15
1125
-
Hadar 50 PK
450-4
50*170*230
240
15
1250
-
Hadar 50 D
450-3
50*170*230
240
15
1250
Transparent and Cheaper
Hadar 60 PK
451-4
60*170*230
240
15
1500
-
Hadar 70 PK
542-4
70*170*230
240
15
1750
-
Hadar 70 D
452-3
70*170*230
240
15
1750
Transparent and Cheaper
Hadar 90 PK
453-4
90*170*230
200
15
2500
-
Hadar 90 D
-
90*170*230
200
15
2500
Transparent and Cheaper
Complementary Products That might interest you