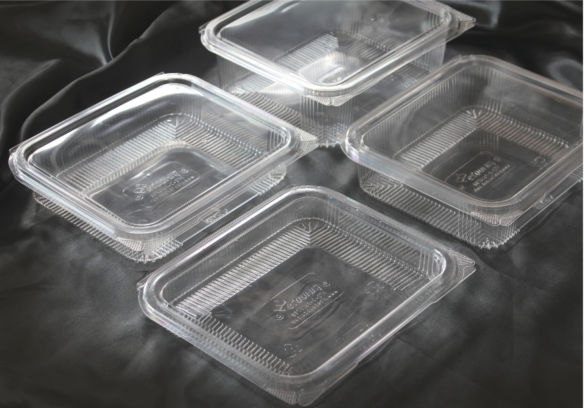 Hermetic packaging* with a wide range of uses, mainly used for storing cookies, sliced sausage, cheese, salads, and candy.

Closing with snaps at its corners – allowing for closing confirmation.

High transparency – to create a clear and attractive product display.

A connected lid – for easy, fast and simple closing and an easier inventory management.
Product name
Serial no.
Sizes
Units per box
Boxes in platform
Volume in CC
Comment
Yovel 22 - Crystal
230
22*165*192
300
18
450
High quality material
Yovel 35 - Crystal
231
35*165*192
260
18
600
High quality material
Yovel 45 - Crystal
232
45*165*192
260
18
800
High quality material
Yovel 50 - Crystal
233-2
50*165*192
260
18
900
High quality material
Yovel 55 - Crystal
321-2
55*165*192
260
18
950
High quality material
Yovel 60 - Crystal
233
60*165*192
260
18
1000
High quality material