Socket for KTR and the smooth bowl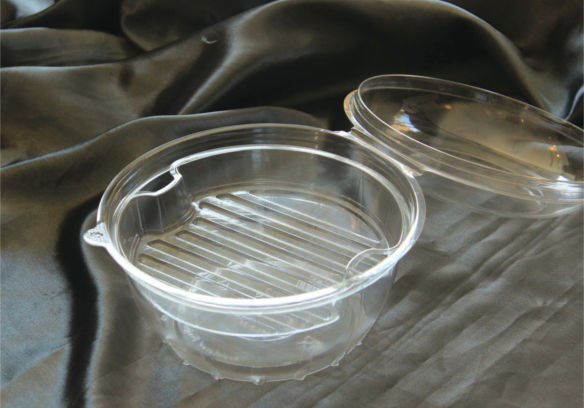 The socket allows placing different side-dishes in the KTR bowl and the smooth bowl.

The socket prevents the side-dishes from being assimilated into the rest of the salad, and the diner may choose the amount of side-dish to add to the salad.

The socket has two "ears", allowing a fast way of pulling it out.
A trey for side dishes
Product name
Serial no.
Sizes
Units per box
Boxes in platform
Volume in CC
Comment
Seamless chassis
1667
D165*25
576
48
400
-
Split chassis
D165*20
576
48
400
Divided into three different volumes
Complementary Products That might interest you
Get a quote for Socket for KTR and the smooth bowl