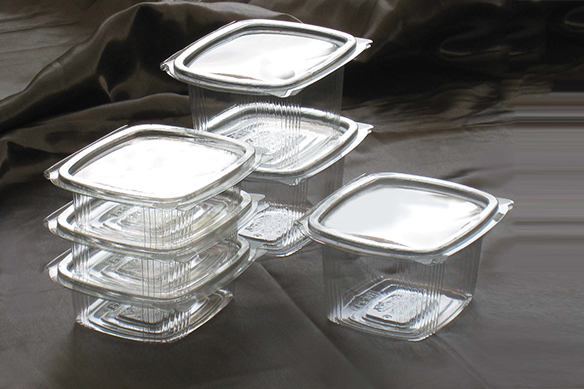 A sealed package*, with a connected lid, can be widely utilized, used by delis, for packaging salads, ready-made food (not hot) and take away, nuts and seeds, candy, sushi and more.

Replacing "cups", existing in the market with the separate lid –  The connected lid allows convenience, faster packing, preventing deficiencies due to lids falling off, as well as an easier logistics.

The dent in the lid allows solid arrangement in high stories and is prevented from falling over.
Registered sample
Product name
Serial no.
Sizes
Units per box
Boxes in platform
Volume in CC
Comment
Briza 270 Transparent
162-1
40*140*120
600
18
270
-
Briza 370 Transparent
162-5
50*140*120
600
18
380
-
Briza 500 Transparent
164-1
70*140*120
600
18
500
-
Complementary Products That might interest you