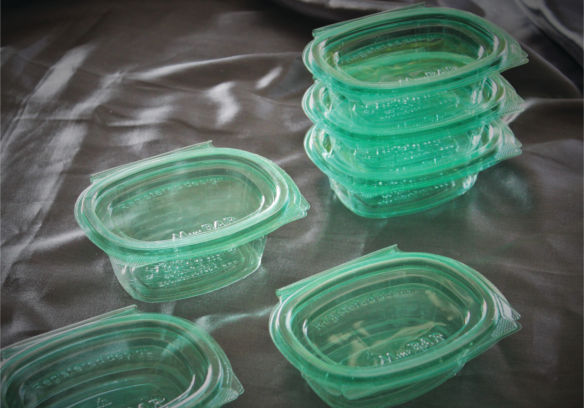 Hermetic packaging* with a wide range of uses, mainly used for storing pickles, small salads, and different kinds of dressing.

A connected lid – for easy, fast and simple closing and an easier inventory management.

The dent in the lid allows for a solid arrangement in high stories and is secured from falling over.
The most sold model on the market / A registered industrial design and trademark
Product name
Serial no.
Sizes
Units per box
Boxes in platform
Volume in CC
Comment
Mini Bar 80 greenish
200-4
25*90*115
1170
18
80
-
Mini Bar 100 greenish
200-3
36*90*115
1170
18
100
-
Mini Bar 100 greenish Strong
207
36*90*115
1170
18
100
Thicker than the standard weight: 6.4 grams
Mini Bar 100 Tranparent
200-2
36*90*115
1170
18
100
-
Mini Bar 150 greenish
200-1
45*90*115
1170
18
150
-
Mini Bar 150 Tranparent
200
45*90*115
1170
18
150
-