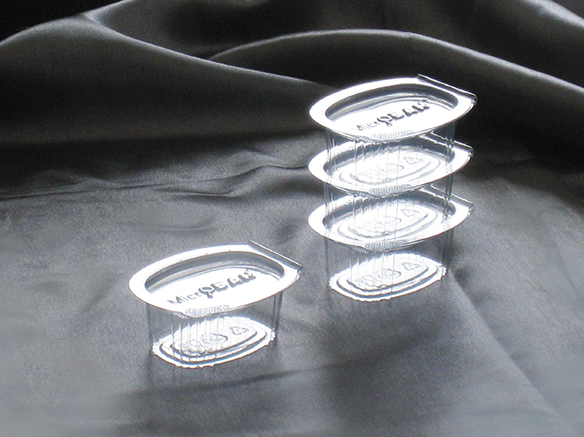 A high level of sealing.

Used for sauces in small quantities, for individual portions (such as ketchup, soy, hot sauce and more).

Tight – does not get opened after it's thrown into the takeaway packet.

Simple and fast closing – by pressing with one finger on the center of the lid.

The dent in the lid allows for a solid arrangement in high stories and is secured from falling over. Mainly used in supermarkets and Deli's, for packing sliced sausage and cheese.
Strong closure of a high standard / A registered industrial design
Product name
Serial no.
Sizes
Units per box
Boxes in platform
Volume in CC
Comment
Micro-bar 20
700-2
19*50*62
5000
18
20
Volume at 0.7- OZ
Micro-bar 30
700
25*50*62
5000
18
30
Volume at 1.0- OZ
Complementary Products That might interest you
Get a quote for Micro-bar